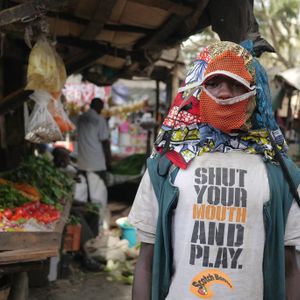 Mungo´s Hi-Fi
( from Glasgow, Scotland ) and singer
Charlie P
( Southend , England ) toured East Africa invited by the production company
Bad Mambo
( Nairobi , Kenya ).
They also recorded many tracks with local singers and this is what this mixtape is about ...
In October 2015 Mungo's Hi Fi and Charlie P were invited by production company Bad Mambo for a tour in East Africa, from the coast in Kilifi through Nairobi to the Nyege Nyege festival in Jinja at the source of the river Nile.
While in Nairobi they held a number of recording sessions with local vocalists where they recorded many tracks. This is a mixtape put together by local DJ Skaface to showcase some of the music that came out of it.
Special thanks go to David Cecil for the initial idea and masterminding the operation, Creative Scotland for providing financial support, Bad Mambo and local Nairobi crew, Distant Relatives in Kilifi, Kampala Film School, Sheel Dread, Ngala Davies at Box House Media, Ronjey from Nairobi Underground for the photo and Blessed San for bringing the vibes.